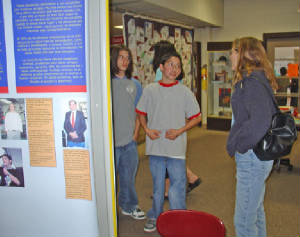 Docents tour visitors through the exhibit
Jefferson Middle School's exhibit included student artwork and projects. Most notable was the annual quilt project from Barbara Dupre's classes. Each quilt panel relates to the themes of the exhibit, which is based on the Moving Towards Respect curriculum.
Jefferson held its public exhibit viewing on "Pride Night," which meant that crowds of parents, students, and community members were at the school, many of them visiting the "Choices" exhibit. Albuquerque Holocaust survivor Andy Holten, a hidden child in Holland during WWII, addressed visitors that evening.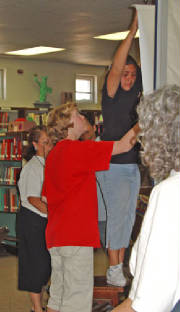 Students set up exhibit after school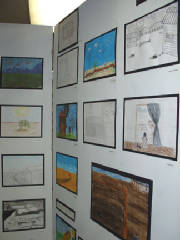 Student artwork enhanced the exhibit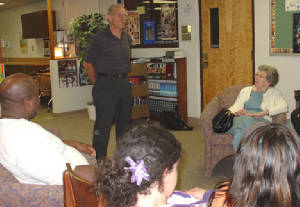 Andy Holten addresses the audience during the event