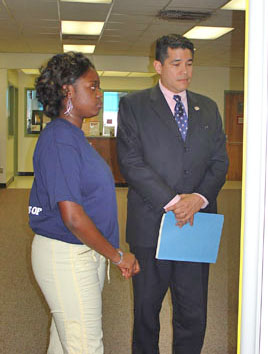 A Manzano docent shows U. S. Attorney Iglesias the exhibit panels
Manzano held a special event during the exhibit featuring elected and appointed officials from Albuquerque and New Mexico. These included U.S. Attorney David Iglesias, who addressed the docents; board member Mary Lee Martin; and state representative McCoy.
Student artwork included in the exhibit were black and white drawings of the Holocaust, as well as a wooden replica of the Auschwitz gate, on which exhibit visitors could post their comments.
Exhibit docents wore special T-shirts for identification purposes.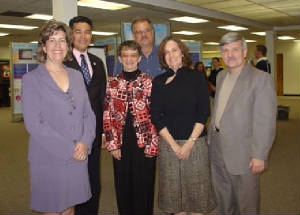 Dignitiaries, including school administrors and public officials, attended the event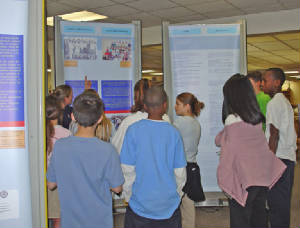 Kennedy Middle School students were among groups visiting the exhibit

The Auschwitz gate replica was a background for placing visitor comments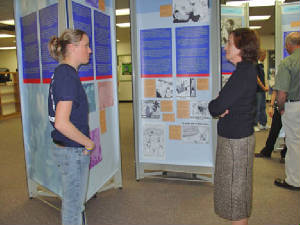 Regina is escorted through the exhibit by a docent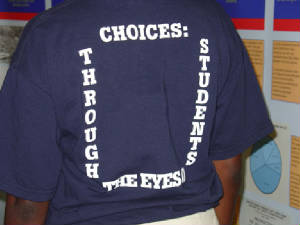 Docents at Manzano wore special T-shirts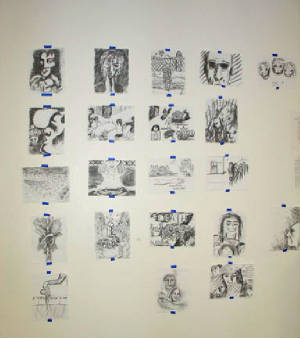 Manzano students created Holocaust related art