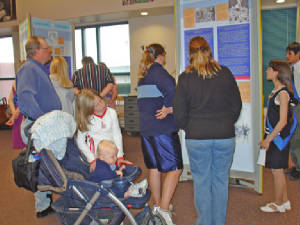 Docents escort visitors through the exhibit on opening night
Rio Rancho Mid High School, the only school outside of Albuquerque to host the exhibit, had huge student participation on its committees. There was an entire room devoted to student artwork on the exhibit themes, including some from Rio Rancho High School. Docents wore sashes to make it clear who would be leading the tours.

At their kickoff public event, school officials and legislators attended, as did Holocaust survivors Wolf Elston and Andy Holten, as well as witness Rudi Florian. The reception's refreshments were provided in partnership with the Hyatt.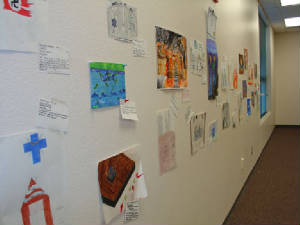 Rio Rancho Mid High and High School students contributed art work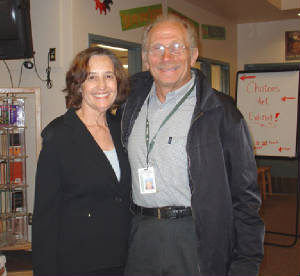 Regina appears with survivor Andy Holten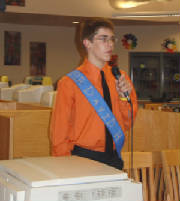 David was the student coordinator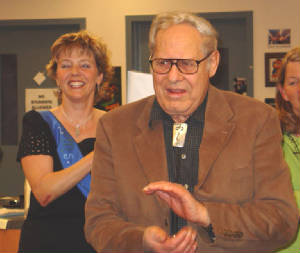 Teacher exhibit leader Karen Lewis greets Wolf Elston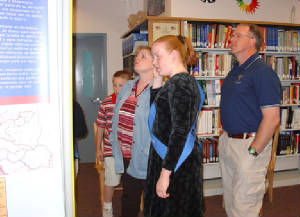 Parents were among visitors to the exhibit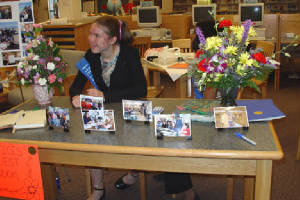 The colorful reception area greeted guests in the media center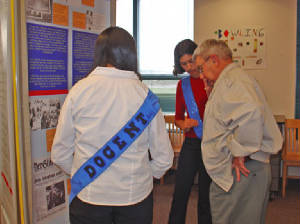 Docents in their special sashes guide Rudi Florian through the exhibit
Enter content here